VERSATILE, ENERGY EFFICIENT, AND AFFORDABLE
---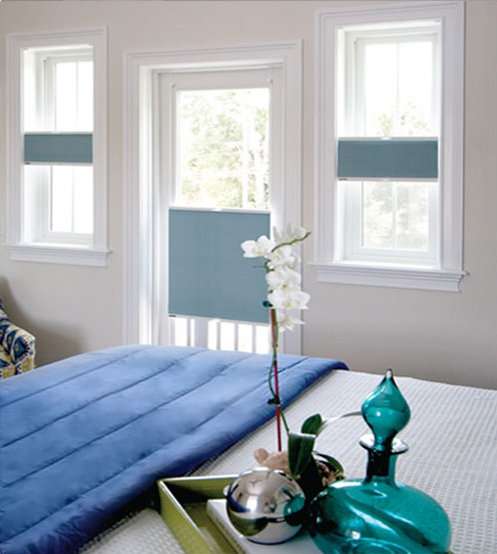 With rich materials, and an even richer history, Norman Portrait™ Honeycomb Shades feature award-winning designs, exclusive options, and industry-leading construction – for no matter what the elements have in store.
More cordless: Look to Norman SmartFit™, cordless Day & Night Shades, cordless vertical shades, SmartRise™, and our iconic cordless top-down bottom-up
300 fabric options: 3/8″ single cell, 3/8″ double cell, and 3/4″ single cell for a fresh streamlined look: from sheer to light-filtering, semi-opaque to room darkening
Energy efficient: High R-value material and construction promotes energy efficiency, and provides a luxurious touch, with low maintenance
A dozen lift systems: Offers smooth, dependable adjustment for whatever the need and decor, with or without cords, from the top, bottom, or both
Special fabric options: Atmospheric sheer fabrics, NFPA 701 compliant flame resistant fabrics, and designer prints for nature-inspired to contemporary looks
Safer solutions including 100% cord-free systems to reduce child/pet entanglement risk
Made for every window: For windows up to 12 ft wide. Plus skylights, French doors, sidelights and vertical solutions for patio doors
Heavy duty hardware: Portrait™ features a sleeker and stronger headrail that's light yet extremely sturdy and won't bend or twist
---
SMARTFIT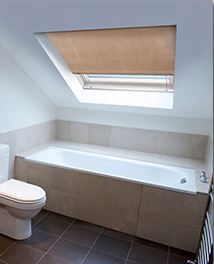 Simply the best looking and functional cellular shades.
The award-winning system adjusts from the top or from the bottom without dangling cords in the middle that can get in the way. The ultimate in streamlined looks, it sits closer to the window edge for less light leakage and a cleaner profile
Great for French Doors and Sloped Windows
SmartFit™ is also great for special applications. SmartFit™ for sloped windows is a streamlined solution for skylights that won't droop in the middle or have dangling cords
---
PATIO DOOR VERTICAL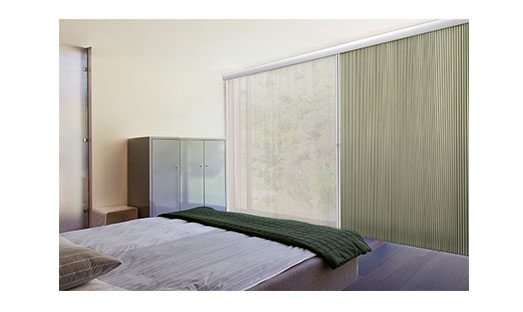 Stacking configurations:

Available as a single shade or as a Day & Night Shade (two shades in one), Patio Door Vertical can be made into a multitude of stacking configurations. The specially designed sliding hardware and head rail have been vigorously tested, and are made specifically for high-traffic areas, for smooth and dependable performance every time. It's also really easy to install
Available in 3/4″ single cell fabric
---
DAY & NIGHT SHADES
Like two shades in one, this unique solution for rectangular windows allows you to select a sheer fabric and a room darkening fabric for the ultimate in looks and flexibility in light control.
Plus our Day & Night Shades come in either a horizontal or vertical application. Whichever fabric or application you choose, our Day & Night Shades deliver extra flexibility for the ultimate in style, privacy and light control
Available in 3/8″ single cell, 3/8″ double cell and 3/4″ single cell
---
SPECIALTY SHAPES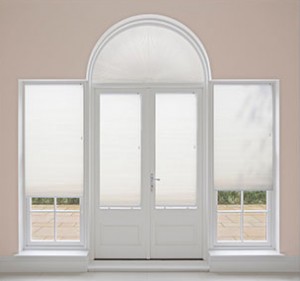 Portrait™ Honeycomb shades can be made into the most popular specialty shapes to provide a total cellular solution for your room. Our array of specialty shapes include arches, quarter round, triangles, and MORE! With Norman®'s Specialty Shapes, you can experience Portrait™'s quality and style on even the most challenging applications, for the most complete light and privacy control.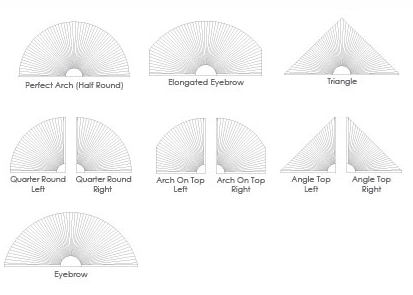 ---
FLAME RESISTANT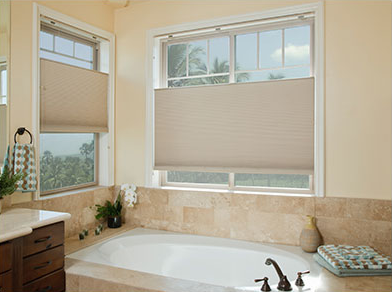 Our FR Series fabrics are available across all our honeycomb lift systems. NFPA 701 compliant for fire-resistance, our FR Honeycomb provides extra peace of mind, while giving you the uncompromising quality and dependability you expect from Norman®. Great for even the demanding commercial applications, it adds a refined sophistication to even your most practical sensibilities.
Honeycomb Shades
Roller Shades
Roman Shades
Woven Wood Shades
---
GALLERY