[product_category category="specials" columns="4″]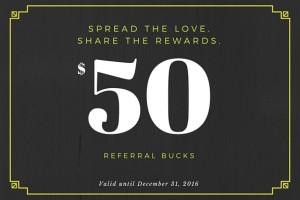 $50/$50 Referral Program
Refer a friend to Blinds Northwest. When they place their order, they receive a $50.00 courtesy discount and you receive a $50.00 Cashback. New clients only. Referring party must be a client of Blinds Northwest. Courtesy discount will be given on estimate. Cashback will be mailed upon completion of installation of new client's order and collection of C.O.D. balance. Cannot be combined with any other offer. Click here to get started.
Expires 12/31/16