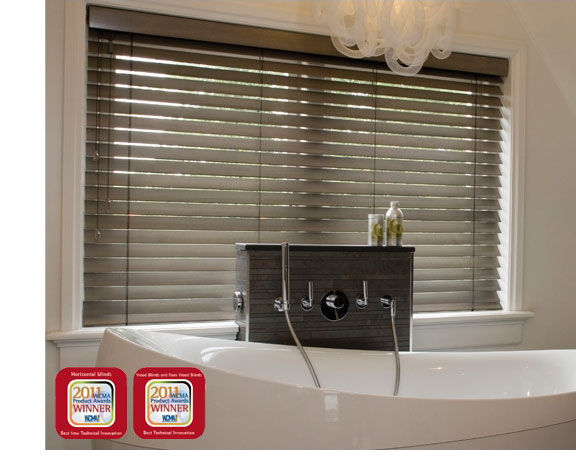 "NORMANDY® HARDWOOD BLINDS FEATURING PHOENIX WOOD® The magic and wonder of Phoenix Wood®, our environmentally conscious and distinctively grained wood for Normandy® Shutters, can now be found in our premium Normandy® Hardwood Blinds.
Selected for its distinctive grain, resilience and sustainable characteristics, the materials in Normandy® Hardwood Blinds are a portrait of not only enduring, but also responsible luxury.

Compare Window Blinds
QUALITY, INNOVATION – AT EVERY INCH
From the headrail and slats, to the hardware and bottom rail – no other wood blind packs as much technology, quality and attention to safety as hardwood blinds from Norman®.
Natural toughness: slats resist denting and scratching for the long haul
Patented SmartPrivacy™: routeless feature offers minimal light leakage, smoother operation and tighter closure.
Patented Insta-Lock™: Locks the blind at any position and at any angle, effortlessly without frustrating tugging – even on corner windows.
Slats won't shift or slide out of the blind
Genuine Norman® reengineered components that make tilting and raising/lowering a breeze Patented cord release device for child and pet safety All materials are lead free, V.O.C. free and without any harmful chemicals
COLORS, VALANCES, TAPES: YOU CHOOSE For whatever your inspiration, Normandy® Hardwood Blinds give you a customized solution, allowing you to exercise your sophistication in a rainbow of paints, stains, valance styles, and designer tapes. Go bold with a Contempo valance and zebra patterned tape, or opt for understated refinement with a dark wood stain. Norman® gives you more freedom than the rest.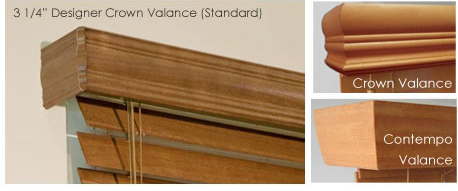 CORD RELEASE DEVICE

NEW Patented Child Pet Safety Cord Release Device WORRY-FREE: Designed to prevent cord entanglement of children and pets CONSOLIDATES CORDS: Eliminates unsightly tangled-up, twisted pull cords EASY TO USE: One pull cord, not 4 or 6, takes guesswork out of daily operation